Our Company
Founded in 2004, Mingshuo Environment Technology Group Co., Ltd. is a high-tech enterprise focusing on hydrogen sulfide removal, environmental protection and production of desulfurization chemicals. As a systematic desulfurization solution provider and a leading manufacturer in China, our annual production capacity exceeds 100,000 tons, including the solid iron series desulfurizer, zinc oxide desulfurizer, flue gas desulfurizer, chelated iron-based catalyst and etc.
Our Clients
With extensive experience in the desulfurization industry, Mingshuo has penetrated into major oil and gas fields, steel mills, coking, biomass energy, organic wastewater, and other industries, and has long-term cooperation with CNPC, Sinopec, and other large central state-owned enterprises. Mingshuo has independent import and export rights and has provided a full set of desulfurization system services for lots of customers in the United States, Canada, Russia, Malaysia, the Philippines, and countries along the Belt and Road.
Our Products
We produce desulphurization chemicals and desulphurization equipment. Desulphurization chemicals are mainly iron oxide/ hydroxide desulfurizer and chelated iron catalysts, which are mainly applied to the purification of sulfur-containing gases, such as natural gas, petroleum-associated gas, coal bed methane, shale gas, blast furnace gas, coke oven gas, biogas, petroleum refinery tail gas, etc., so as to satisfy the customers' desulphurization need in the industry.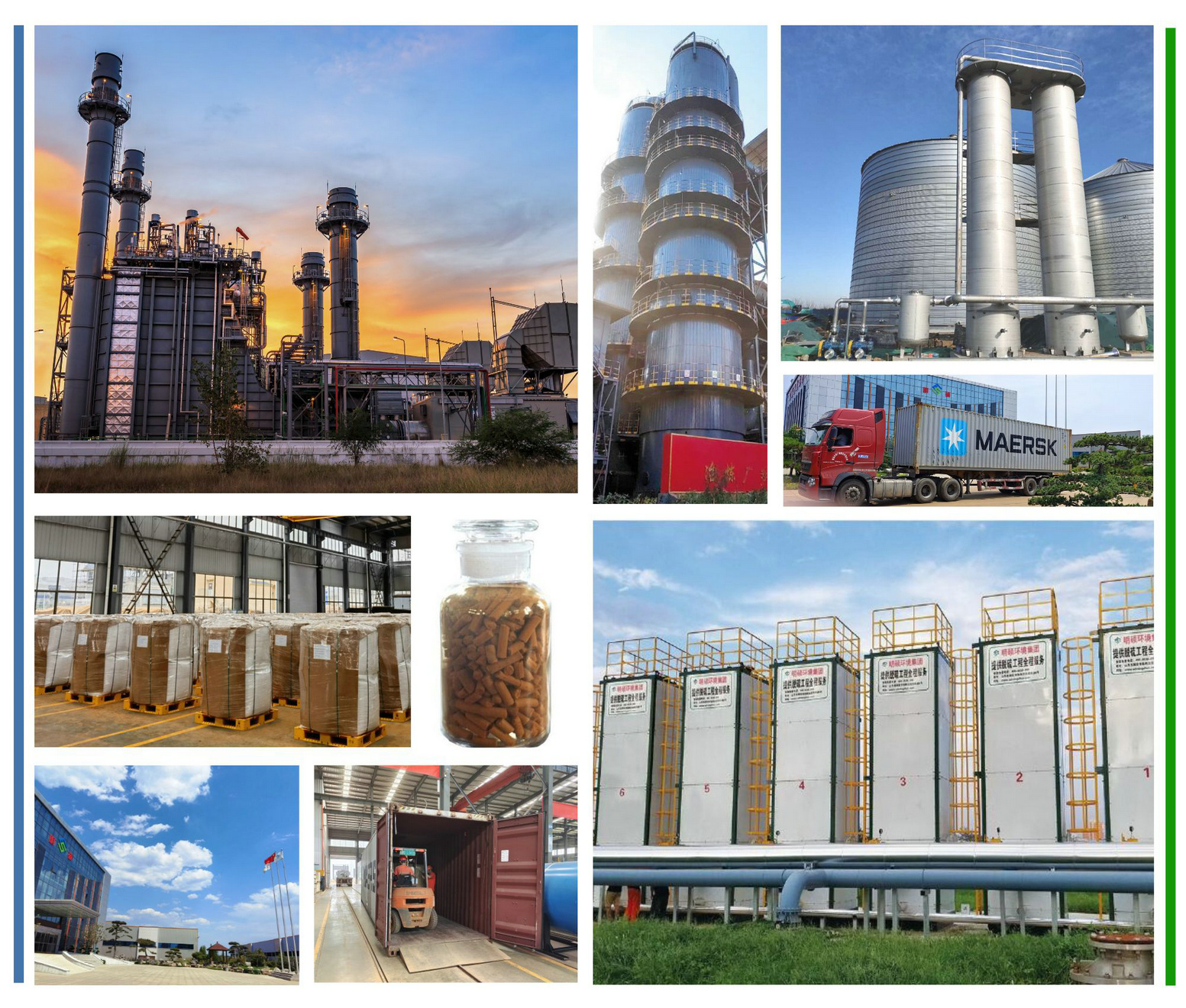 Our Capacity
Adhering to the enterprise spirit of integrity, innovation and win-win, the company has gradually developed into a desulphurization system provider integrating R&D, consulting, design, manufacturing, operation and construction, and can provide comprehensive and sustainable "one-stop" desulphurization service solutions. The company has passed 1SO9001 quality management system, ISO14001 environmental management system and ISO45001 occupational health and safety management system, and has the qualification of professional construction of environmental engineering and the qualification of manufacture of Class D pressure vessel. The company is the "demonstration enterprise of environmental protection equipment manufacturing in the Ministry of Industry and Information Technology", the "enterprise abiding by contracts and honoring credit" in Shandong Province, and has established the "industrial design center for desulfurization technology in Shandong Province". The company's products have been awarded the title of "China Green and Eco-friendly Product" and the chairman Shi Jianming won the title of "Person of the Year in Shandong Circular Economy".
Our Vision
With the vision of making the environment better, Mingshuo Environment Group is willing to work hand in hand with you to create a better future!