High Thermal Efficiency Biogas Boiler for Water Heating
Product Detail
Mingshuo Environment
Product Tags
1. This boiler is intended for three purposes: heating, water heating and combination of heating and water heating.
2. This boiler should be used at normal pressure and an expansion tank needs to be arranged during installation of the boiler.
3. This boiler is a normal pressure hot water boiler. Please use the boiler in compliance with the specification and use under pressure conditions is strictly prohibited.
4. This boiler is classified as bio-gas specific and biogas and coal compatible. Please select the appropriate type according to your need.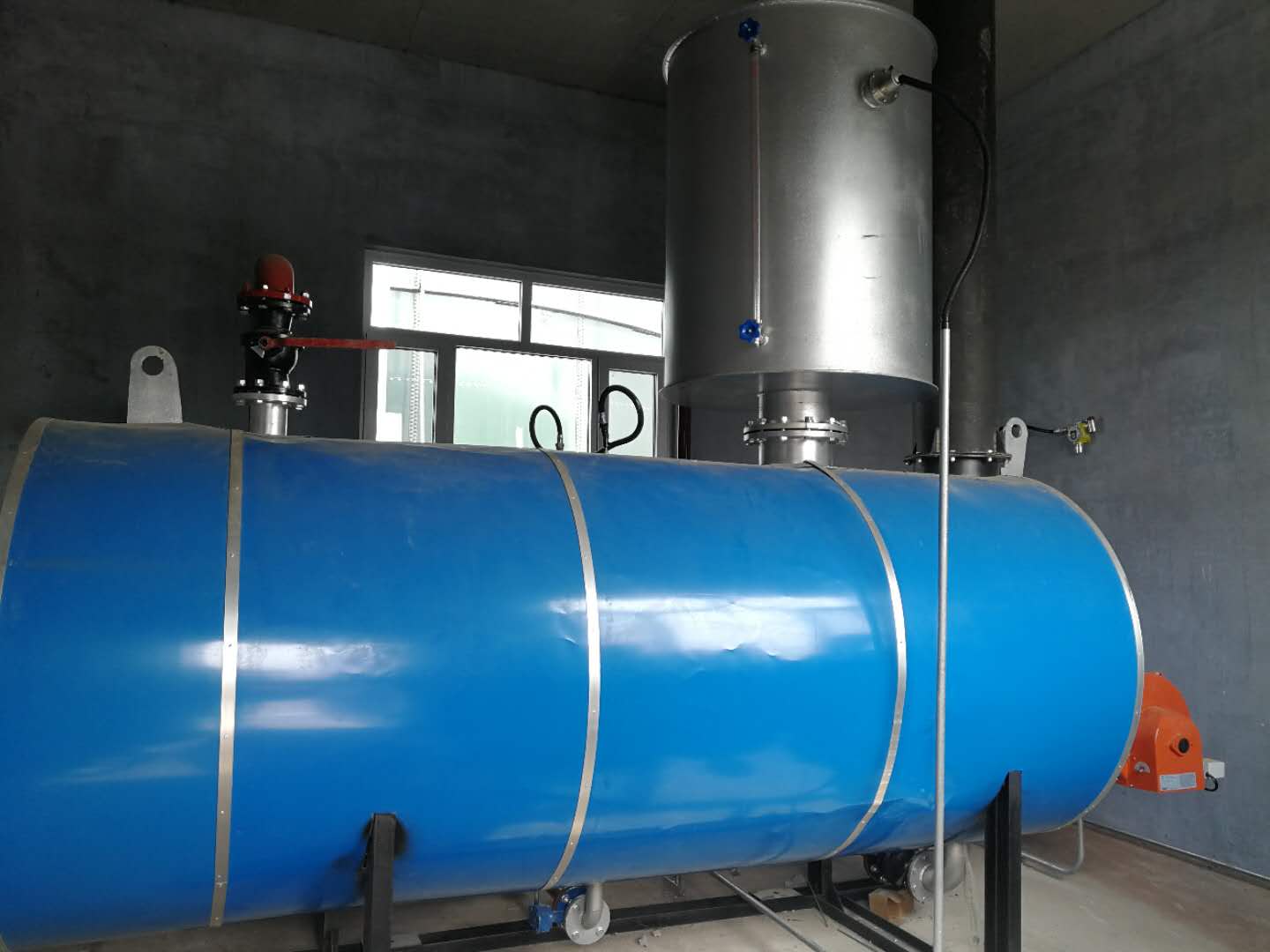 A biogas boiler is a perfect solution for increasing thermal energy production
Key Points:
-   Capable of producing 85˚c – 95˚c hot water or pressurised steam for over 7,500 hours per annum – that's an impressive 85% availability.
-   Fast turn around and customised
Business Benefits
> Increased Thermal Capacity - our Biogas boilers can be sized to suit your requirements
> Stop wasting flared gas - utilise excess gas with a biogas boiler rather than burn profitable resources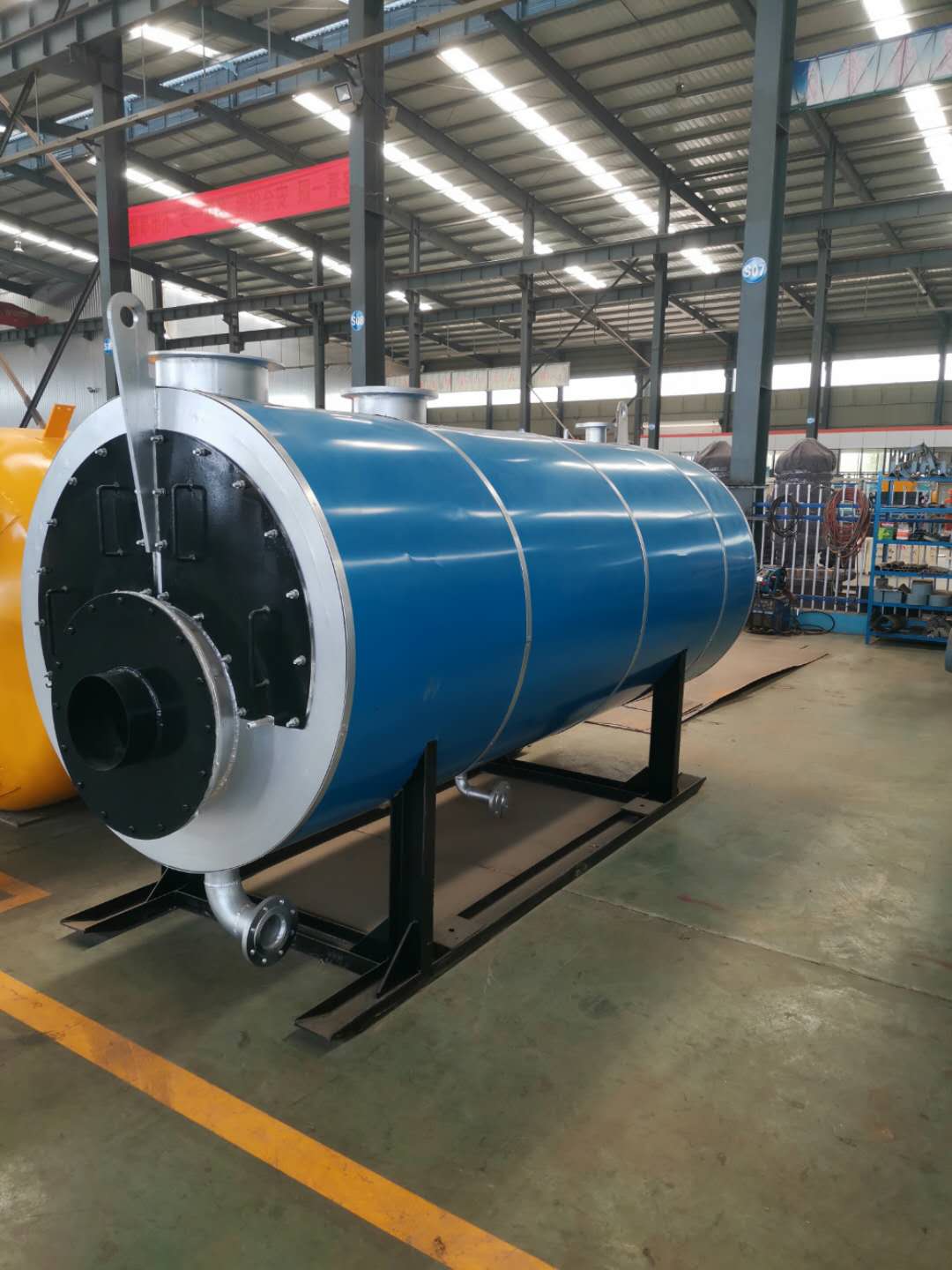 Characteristics and Advantages
1. The boiler is made of high quality carbon steel Q235B and 20.
2. The boiler can be automatically and semi-automatically controlled. Both control methods are optional for the user.
3. The imported high-quality burner is selected to ensure high combustion efficiency.
4. The design of boiler body is optimized so that the heating area is large, thermal efficiency is high and temperature rising is rapid.
5. The appearance and modeling are novel, color is elegant and graceful, overall arrangement is compact, floor area is small and installation is easy.
Management System Certification: ISO9001:2008, ISO14001:2004, OHSAS18001:2007
---
---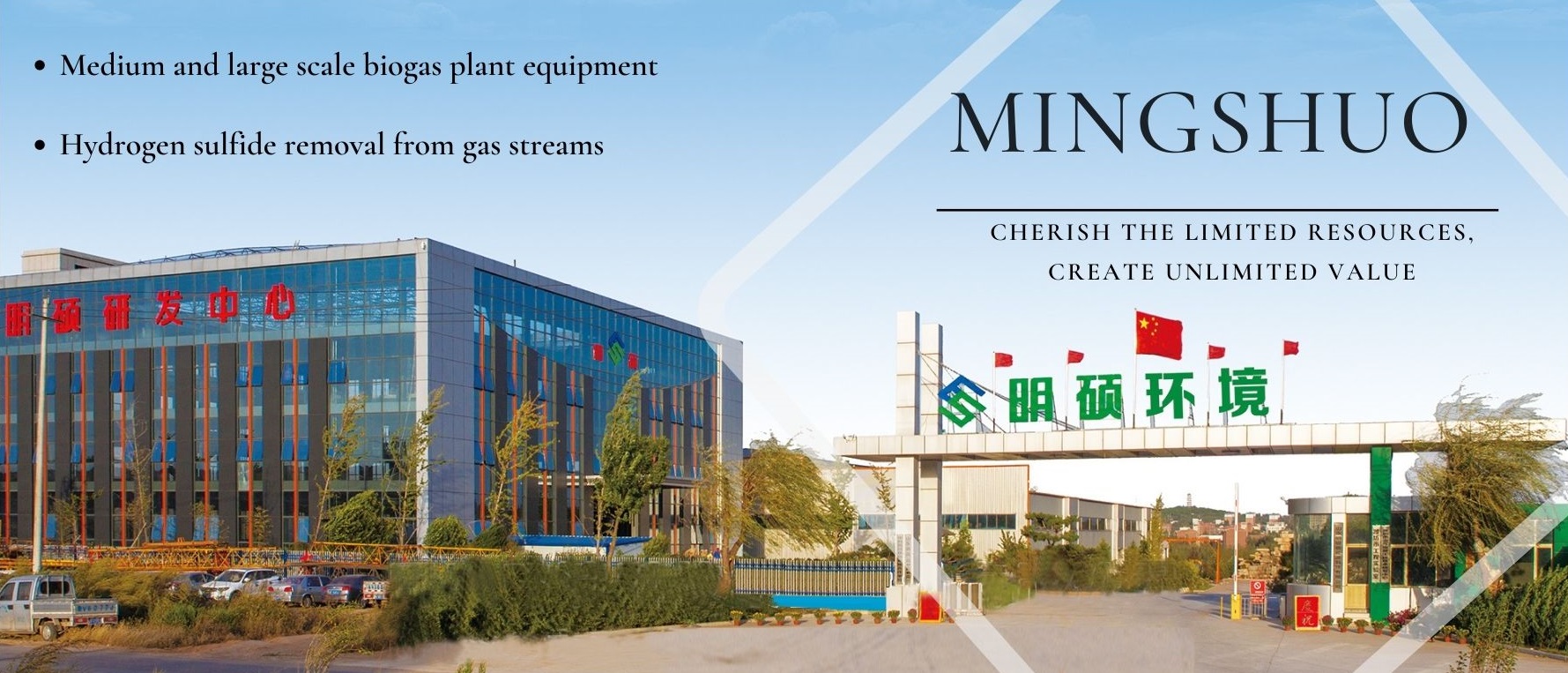 With a registered capital of CNY 88 million, Mingshuo Environment Technology Group Co., Ltd. is founded in 2004. It is a high-tech enterprise dedicated to purifying sulfur-containing gases and realizing high-value utilization of organic wastes.
Adhering to the corporate spirit of integrity, innovation and mutual benefit, Mingshuo has gradually developed into a high-tech enterprise integrating R&D, consulting, design, manufacturing, construction and operation. It can provide comprehensive and sustainable "one-stop" environmental services and overall solutions. The Group has passed ISO quality control, environmental management, occupational health and safety management system certifications, has professional construction qualifications for environmental engineering, D type pressure vessel manufacturing qualifications. It is also "Weifang Enterprise Technology Center", "Weifang City Desulfurization and Denitrification Engineering Laboratory", "Weifang City Biogas Equipment Engineering Technology Research Center". The products have won the honorary titles of "China Green Products" and "China Famous Brand". The chairman of the Group won the honorary title of "Shandong Province Circular Economy Person of the Year".
Mingshuo's products are divided into three series: desulfurizer and desulfurization equipment, biogas equipment, titanium, nickel and the like pressure vessel equipment. The desulfurizer and desulfurization equipment are mainly used for the treatment of biogas, natural gas, oilfield associated gas, shale gas, and other sulfur-containing gases for users in the fertilizer, coking, steel plant, and petroleum refining industries. The biogas equipment is mainly used for the treatment of organic waste such as livestock and poultry manure, kitchen waste, organic waste, straw and sewage. It realizes high-value utilization and turns waste into treasure. Titanium, nickel and the like pressure vessel is mainly used in oil refining, pharmaceutical, fertilizer, desalination, chemical and other industries. The Group has long-term cooperation with large domestic enterprises such as CNPC, Sinopec, COFCO, CSSC, Energy China, Beijing Drainage Group, INFORE ENVIRO, China Huadian Corporation Ltd., and Weichai Group. The Group has independent import and export rights, and has provided complete system services for lots of customers in the United States, Japan, Malaysia, the Philippines and other countries along the Belt and Road.
Mingshuo Environmental Group is committed to the development of environmental undertakings, always adhering to the development concept of "Cherish the Limited, and Create the Infinite", and wish to go hand in hand with you to create a better future!